Hire Professional Dance Acts: Themed Dancers, Break Dancers, LED Dancers, Fire Dancers, Belly Dancers and more
Fire Desire Entertainment is an industry leader in providing Professional Fire Shows, LED Shows and more recently parntnered up with SA's top Belly Dancers, Break Dancers and Fusion Dancers. We are proud to present you with inspiring solutions that can be tailor made for any corporate function or even small event entertainment requirements. We have eliminated the hard work for you and handpicked only the best performers and acts available in South Africa. Our continued commitment to excellence guarantees you get quality world class entertainment every time. Make your next event Extraordinary with Fire Desire Entertainment.
Fusion Dancers - Themed Dance Acts for any Event

Our Fusion Dancers are inspired by a variety of different genres. From the classical elegance of Ballet to the revolution of Modern Dancing and everything in between. Think Hip Hop, Funk, MTV, Spanish, Tap and many, many more. This means that we can take any of these forms and combine certain elements thereof to create a unique act or show that completely fits in with your theme or brand. For a performance to be rounded off, the music, costumes, movements and presentation must all correlate, and this is exactly what you can expect when booking a choreographed Fusion Dance Show.

Themed Dancers



New & Innovative LED Light Acts: LED Pixel Poi Dancers
(Fully Programmable with Logos and much more)
These innovative LED props will revolutionise the way you see entertainment. We use only the premium range of led pixel props available on the market. We can customise these props with multiple images and logos, set onto a timeline.

Be prepared to be amazed as vivid images seem to appear out of thin air as our Pixel Dancers manipulate these props with masterful skill. This option is perfect for use where Fire Acts are not permitted and will give your event that modern edge. LED Pixel Dancers are the must have Act for 2016.

LED Pixel Dancers


Distinguished Fire Dancers creating Inspired Fire Dancing Shows


Fire Desire Entertainment specialises in Fire Dancing Shows. All our Fire Dancing and Fire Breathing acts are performed by experienced artists that are tremendously passionate and skilled in their respective fire arts. Whether your event would benefit more from a choreographed staged show, or a freestyle meet and greet, you are ensured master Fire Dancers and Fire Acts that are not only safe, but truly enchanting experience your guests will never forget

Fire Dancers


Meet South Africas Most Wanted Break Dancers / B-Boys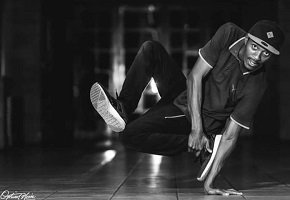 Turn up the heat at your next event - meet the continent's most wanted break dancers. The choreographed break dance routines, stunts, fancy footwork, flare and acrobatic moves are sure to have the crowds hopping along. Give these guys a brief and they will choreograph a routine that fits with your brand, your business and your event.

Break Dancers
Beautiful Belly Dancers, Acts and Shows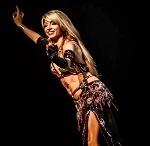 A mystical form of oriental dance, Belly Dancing has captivated audiences for many centuries. FDE has sourced phenomenal belly troupes from around the country, including an international award winning group. These elegant acts are carefully choreographed and come with a wide selection of dazzling costume options to suit any theme.

Belly Dancers







Contact Us Our Expert Entertainment Coordinators will assist in making your Event Extraordinary!