Spectacular Fire Dancing Shows, LED Shows and Belly Dancers for Hire
Fire Desire Entertainment supplies Professional Fire shows, LED Shows, Belly Dancers and African Drummers. We have over 7 years' experience providing world class acts and shows for various size functions, private and corporate. We have carefully selected only the best performers available in South Africa. We are committed to excellence and providing you with quality high-impact entertainment. Make your event Extraordinary with Fire Desire Entertainment.
Professional Fire Dancing Shows – Choreographed or Freestyle

Fire Desire Entertainment specialises in Fire Dancing Shows. All our fire dancing and fire breathing acts consist of experienced performers that are truly passionate and skilled in their respective fire arts, ensuring you get world class fire dancing shows that are safe and high-impact. We offer choreographed staged shows and freestyle/roving/meet and greet acts to suit any size event.
Spectacular LED Dancers and Pixel Shows - The must have Act for 2016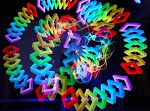 These amazing new LED props allow us to program up to 80 custom images/logos/slogans onto a timeline. This allows us to create a truly unique visual experience based around your company identity or event theme.
We only use the premium range of pixel props available on the market. This allows us to display images and pictures in superior quality. LED Dancers are the must have act for 2016 that will blow your guests away. Perfect for use where Fire Acts are not permitted.

LED Shows
Beautiful Belly Dancing Shows for Private and Corporate Entertainment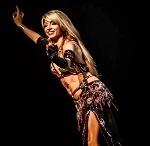 Originally a middle eastern dance style that quickly became popular within western cultures. Belly dancing is a torso driven dance form with emphasis on the movement of the hips. FDE has teamed up with premium belly troupes across the country and even an group of international award winning belly dancers in JHB . All acts are fully choreographed and come with a wide selection of costume options to suit any theme.

Belly Dancers




African Drummers - Performances and Interactive Team Building sessions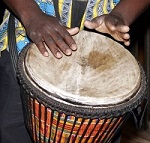 African drummers complement our fire dancing and belly dancing shows. It creates that truly unique African sound and atmosphere for your event.

Interactive Drumming – Is a fun and easy team building session for your employees that will teach basic drumming techniques and rhythms. Working as a team you come together to create music.

African Drummers

Contact us Today and see how we can make your event Extraordinary